Kanban Controlling made easy
Kanban Controlling made easy
With an increasing size of the overall system, the controlling of Kanban loops can quickly become confusing, if you do not have the appropriate tools to manage this.
Therefore the e-Kanban system IKS has 3 modules, to monitor the system continuously, to optimize it and to adapt it:
IKS Early Warning System => it allows the timely detection of possible material shortages to avoid missing parts.
IKS Kanban Analyzer => allows a selective and continuous analysis and optimization of the Kanban system.
IKS Demand Manager => enables the fast and easy re-calculation of the Kanban levels for many Kanban loops.
IKS Early Warning System:
In a manual Kanban system outages are often noticed just in that moment, when the last part is taken from the last available Kanban container => But then it is too late! When inventory has been reduced to a minimum, the risk of missing parts and material shortages increases significantly!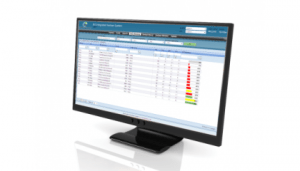 The IKS Kanban Early Warning System enables to recognize Kanban loops quickly when reaching the safety stock level or have reached a corresponding inventory range.
The Kanbans manager or the buyer can react in time on impending material shortages and avoid missing parts.
The following are the advantages of the IKS Kanban Early Warning System:
Simple and visual representation
Rapid detection of potential materials shortages
Order control and detection of delayed delivered Kanbans
Provision of useful information for the supplier (via IKS e-Kanban Web Portal)
IKS Kanban Analyzer:
In a classic manual Kanban system, the parameters for Kanban dimensioning (demand, lead time, safety factor, container quantity) are defined once at the beginning. A review whether these factors are still fine and, therefore, whether the number of Kanbans is still correct, means in many cases a lot of effort, time and trouble.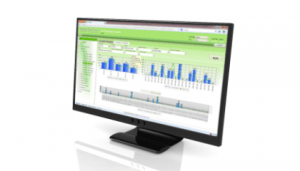 If the sizing of Kanban levels is wrong, this has serious implications:
Amount of Kanbans for the items is too low: risk of (permanent) missing parts
Amount of Kanbans for the items is too high: too high inventory and thus potential for optimization
The IKS Kanban Analyzer provides a variety of pre-defined reports and KPIs to monitor and optimize the Kanban system continuously (with a minimum of time effort).
The opportunities include:
Current and historical inventory and its progression
All measured times (by scanning the Kanban cards) such as delivery lead-time, waiting times, etc.
Inventory ranges
Inventory turns
Delivery reliability
Control mechanisms for production and external suppliers
Current Kanban Master Data
and much more…
Advantages for you:
Ensuring the availability of materials (100%)
With simultaneous optimization of inventory levels
Monitoring of delivery times and delivery reliability of external suppliers
Optimization of Kanban container sizes
Simple and clear control of the Kanban system (internal and external processes)
Documented analysis (with extensive graphs and reports)
IKS Demand Manager:
Due to certain parameters such as number of products and variants, order behavior of customers, flexibility, etc., it is sometimes necessary to adjust the number of Kanban in short cycles to the new circumstances.
With an increasing variety of Kanban loops, in a manual Kanban system, this is very complicated and time-consuming, and sometimes it is not possible at all.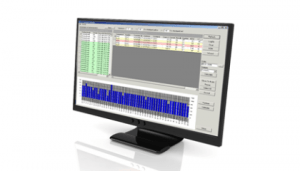 The IKS Kanban Demand Manager offers you a decisive advantage:
It can quickly re-calculate a large number of Kanban loops, and second, the Kanban card handling will be regulated in the IKS system automatically by itself.
Hereby, the IKS Kanban Demand Manager uses either
newly loaded requirements lists (e.g. on the basis of real orders)
historical requirements (calculated by IKS)
or a mix of new and historical requirements